Okay, so I am so new to blogging that this is the first time I have officially linked up to anyone else's blog. It is true. I am a newbie. BUT, I have been following Melissa's blog,
320 Sycamore
, forever. I thought I should give it a try. I think the link above works--hot dog! (and reference to
It's a Wonderful Life
is in your honor Melissa :) )
I have lots of favorites, but here are a few things that make me smile:
1.

I have a kitchen scale like this: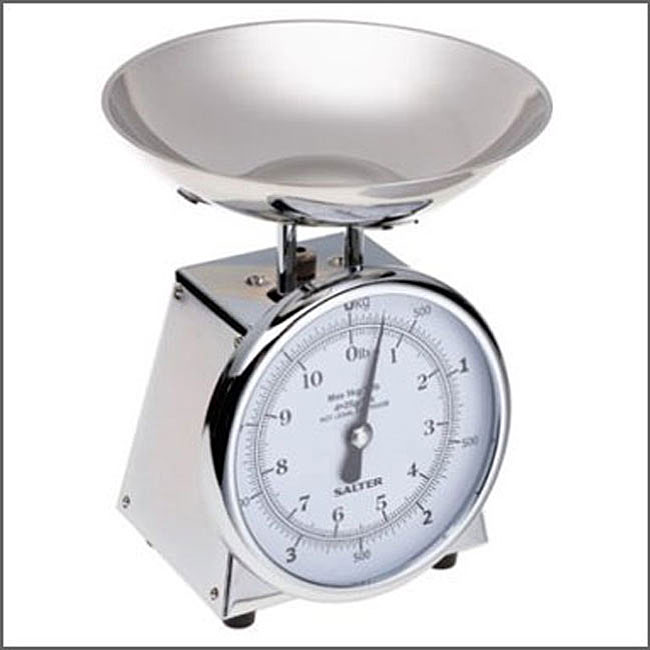 I use it several times a week for cooking (we lived in England for a while, and they weigh dry ingredients rather than use cup measures). But mostly I just think it looks really cute on my counter, stacked up with lemons or onions or something.
2.

I bought this kettle in red at Costco for $20 a few months ago, and it makes me happy every time I pass my stove. It heats water for herbal tea or hot choc quickly, and whistles softly (rather than sounding like a train is passing through your kitchen, like some kettles I've heard :) ).
3.

I love the stuff for sale at
keepcalmandcarryon.com
, but I am
a cheapskate
thrifty, so I found a version I could shamelessly download and print on my home computer for free
here
. I put it in a dollar store black frame, and bada-bing-bada-boom--it looks great hanging over my calendar. It reminds me to not freak out (unless of course I'm
super freaking
...).
sorry--couldn't resist :)
4.

I love oatmeal for breakfast. This container has made it easy to have delicious topping-full oatmeal. I put brown sugar in one compartment, chopped walnuts or almonds in another and a mixture of craisins/raisins in the third. Pour some milk (or if I'm being decadent,

cream

) over the top and it is even better than the oatmeal from Starbucks, from whom I shamelessly stole this particular flavor combination.
5.

My favorite scented lotion and perfume ever: Is it weird that I like smelling like something good to eat?
Thanks for inviting me, Melissa :). Can't wait to join the party!