Uh oh.
I tried two new foods this weekend, and I am already hooked. Food heroin, anyone?
Number uno:
Since I think Oreo's are not worth the calories (I hate the way the filling coats the inside of your mouth--ewww), I figured these peppermint filling-ed chocolate sandwich cookies would be something I was buying for the rest of my family's sake. My friend, Annie, told me they are addictive. She was oh-so-right. I LOVE Joe-Joe's, and I don't care who knows it. I also think they would be divine dipped in chocolate (of course, what wouldn't, right?). Maybe for neighbor gifts next year? Oh, all right--I wouldn't mind having a bunch of chocolate dipped Joe-Joe's hanging around the house, either.
Numero two: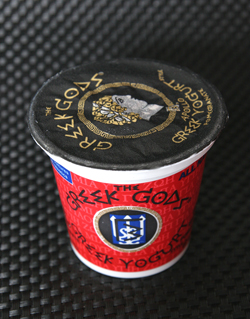 Oh My--Greek yogurt, where have you been all my life?
I bought a large container of Greek Gods strawberry yogurt and it was l-o-v-e at first bite. It is so creamy, sweetened with honey (but not too sweet), just enough strawberry flavor. I chased everyone in my family around with a spoon and made them try a bite. They all, with the exception of my husband, instantly raised their eyebrows with delighted greed and wanted their own bowl-ful. My husband, who is not a yogurt lover, still said, "It's pretty good." Pretty good, my eye :). It is amazing, life-altering, transformative. Thank goodness I'm going grocery shopping this morning and can buy some more.
So of my new addictions, I fear that the yogurt one is the only one I can indulge on a semi-regular basis. One of the lessons learned this weekend is that I am not to be trusted with an open pack of Joe-Joe's in my home.